Other Coupon Codes & Discount Deals (if available) :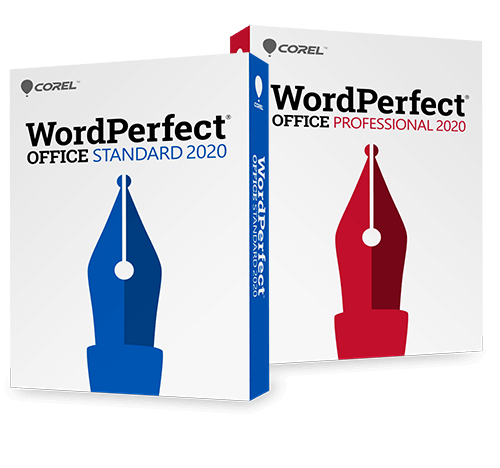 Corel WordPerfect Office X8 Pro
Review:  Corel WordPerfect Office X8 Pro
Corel WordPerfect Office X8 Pro is the premium product of the X8 series.  It contains a complete and comprehensive array of features, plus additional features for specific uses.  Corel WordPerfect has a loyal user base, and more and more people, especially those involved in e-book publications, are discovering its superiority over other word processing software in the market today.
Brought to us by Corel, a renowned software company that delivers solutions and gives users more choices, the new edition WordPerfect X8 Pro meets all expectations.  In keeping with Corel's mission of helping people be more creative and productive, this new WordPerfect is a product of Corel's commitment to quality and innovation and customer feedback.
This Corel WordPerfect Office X8 Pro version is complete with features that are to be expected from the WordPerfect brand.  It includes the word processor, Quattro Pro X8 spreadsheet program, Presentation X8 slideshow creator, Lightning digital notebook, AfterShot 2 photo-editing software, BrainStorm training videos, PDF import and export, PDF forms creation tool, and Metadata Removal Tool. This is the ideal office tool for various purposes such as creating engaging presentations, accurate spreadsheets, effective documents, and many more.  Using these applications in the office makes the job easier and more efficient.
Some favorite features such as Reveal Codes, PDF forms and Template previews were all enhanced for further ease and usability.
New tools and features are updated color and appearance, ability to paste unformatted text, an increased number of undo levels, locking toolbars, and easy browsing experience for installed templates.
Several delightful new template formats of the WordPerfect Office keeping professional writers very happy are the new templates: the American Psychological Association (APA) template, the Modern Languages Association (MLA) template and the Turabian Style Guide template. These templates make it so much easier to write academic researches.   The selection thumbnails of templates cut precious time because it simplifies the template selection process.
Aside from all the features and programs mentioned above, the Corel WordPerfect Office X8 Pro has special added features that the Corel WordPerfect Office X8 Standard does not have.  As mentioned earlier this particular edition is engineered for specific purposes, so Corel added bonus features such as the Paradox database management system, Corel ScreenCap, Roxio Secure Burn disc burning software, and the Software Developers Kit.
Corel ScreenCap is a powerful creative application that are able to capture images, video and audio files on your screen.  Corel WordPerfect Pro users are able to add images, video, and audio from Corel ScreenCap straight to the file that they are working on.
The Roxio Secure Burn disc burning software is a simple drag and drops application that allows users to save files to DVD, Blu-ray Discs or USBs.  The only difference is that files can be encrypted.  This added security feature is ideal for sensitive and confidential office files.
All these features make the Corel WordPerfect Office X8 Pro a good alternative in the office.  Although not as widely and commonly used as other word processors, its vastly superior features make it worth trying.  Besides, the Corel WordPerfect suite of products is compatible with more than 60 file formats, including Microsoft Word, Excel, and PowerPoint.
---
Corel WordPerfect Office X5 Pro
WordPerfect Office X5 Pro: The Most Complete and Powerful Version of the Office Suite
There have been many previous versions of the office suite, but the Word Perfect Office X5 Pro promises to be the most complete and powerful of them all as it includes all of the essential features that its previous incarnations have provided, while also adding new ones that will give people the chance to do more with their files through the help of the many professional tools that are included in its package.
It is no secret that word processors, spreadsheets and presentations are essential to most employed people and even students, which is why the WordPerfect Office X5 Pro has proven to be helpful to many people. But in addition to these aforementioned constants, when it comes to the office suite, software for database management, sending emails and other tools that can be used by professionals and non-professionals alike have also been included in this new version of the WordPerfect Office, thus giving people more tools that they can use.
But as mentioned before, aside from this additional software, various improvements have likewise been made when it comes to its old software programs. And perhaps, the most essential new feature of this latest version of the WordPerfect Office is a feature that is called Microsoft Office SharePoint, which allows more than a single person to access word documents, spreadsheets, presentations and other types of files, allowing people to work collaboratively, which is something that has never been done before and is truly an unprecedented feature.
PDF files have also been fully integrated into the Office suite, and people do not anymore have to use extra software for them to read, import and edit their PDF files, thus making collaboration with other people easier. And finally, the Word Perfect Office X5 Pro has also vastly improved the office's Help System in a way that would effectively answer the inquiries of their clients. These are just some of the newest features that are included in the latest version of the WordPerfect Office series, which is the Word Perfect Office X5 Pro, and it truly promises to boost the work performance of the people who will be using it.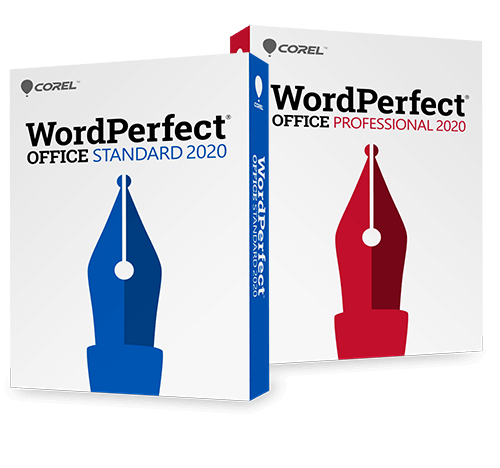 10% coupon code – WordPerfect Office Professional 2020