Other Coupon Codes & Discount Deals (if available) :
---
About the old versions of Cyberlink Power2Go
Cyberlink Power2Go 10 Platinum
Power2Go 10 by Cyberlink is one of the best CD-burning applications on the market today. Because of the wide array of features it offers such as audio, video and data disc creation. The software also allows users to create photo galleries and transfer it and have an online media back up. with Power2Go 10, you can create nearly any type of optical disc you could possibly want.
The entire assortment of CD-burning tools found in Power2Go 10 is arranged neatly and intuitively on the home page, which will not confuse even users with no background with disc burning. The interface is friendly, with its feature categories—ranging from range from creating music and video discs to burning system recovery and online media backup discs, are found listed in one tab. Critics say that the simple organization of these useful and flawless tools is one of its primary selling points.
Not only that, the said tools themselves are of great quality too and are "incredibly intuitive". Making a music or data disc is equally simple, with the apps drag and drop feature. File back up to an optical disc is easily achieved by an excellent contingency plan to modern cloud-based backup services. The "Copy Disc" tab is an excellent tool for duplicating copies as exact as the original one is. However, it only works on discs that aren't encrypted with copy protections
However, critics can't quite give the software the awards it deserves because of some features lacking that may have made it the best. One was the application's inability to edit audio files from within the program. Hence, if you want to customize your audio files, you'll have to invest in a separate audio-editing program, which is not only more expensive, it adds to the hassle of multitasking in different softwares too, when it can be easily incorporated with Cyberlink Power2Go's essence.
All in all, Power2Go 10 is a powerful and useful optical-disc authoring application that burns CDs, DVDs and Blu-ray discs.
---
Cyberlink Power2Go 9
Truth be told, there are multitude of burning software available on the internet. But if you talk about reliability and quality, Cyberlink Power2Go 9 will stand out.
With this application, you can have your own compilations. It supports CDs, DVDs, Blu-ray and BDXL discs. All you have to do is drag-and-drop and burn. It's that simple.
Do you usually encounter having to burn across discs? With Power2Go 9, you can now burn this way without having to worry about fitting everything in a single disc. The software will automatically divide your file and allocate it among multiple discs.
One of the most liked features of Power2Go 9 is its ability to copy discs and create disc images. Duplicating and putting disc images has never been this easy.
Lastly, the Desktop Burning Gadget is a sought after feature of this program. Come to think of it, just drag and drop your multimedia files and burn. In just a short while, your disc will be ready.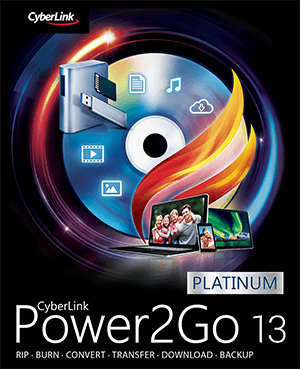 30% Off + 10% Coupon – Cyberlink Power2Go 13 Platinum