Other Coupon Codes & Discount Deals (if available) :
Extra 10% discount code for Corel WordPerfect Office Standard 2020 (All-in-one office suite)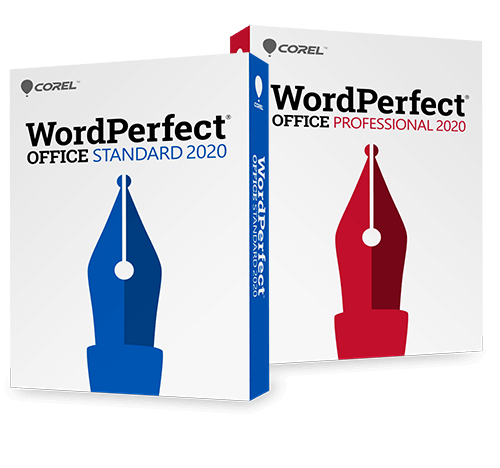 About the old versions of Corel Wordperfect Office Standard
---
Review:  Corel WordPerfect Office X8 Standard
The Corel WordPerfect Office X8 Standard contains important key features that keep loyal WordPerfect users purchase this software.  The best amped-up features of this new version are its enhanced Reveal Codes and Enhanced Microsoft office compatibility.  Reveal Codes is a WordPerfect trademark, and in this enhanced version, the window can now be moved either to the left or right, or even at the bottom.  The user also has the decision to turn the Reveal Codes option off on the toolbar. The reveal codes feature gives the user more formatting options than any other word processors, and it is an absolute favorite among loyal users, especially those who are writing for publication.
WordPerfect Office X8 Standard allows the user to work with all types of files, particularly Microsoft office applications such as another word processor, Microsoft Word.  Unlike Microsoft Word, however, Corel WordPerfect Office X8 Standard is able to put together multiple chapter of work into one single file or master document.  And unlike Microsoft Word, it could also seamlessly put together left-aligned, right-aligned, and centered text lines into one single line without adjusting table formatting.  It could also put two headers and footers per page, something that Microsoft cannot do. These WordPerfect features are simple to use.
This particular product includes the WordPerfect X8 word processor, the Quattro Pro X8 spreadsheet program, and the Presentations X8 slideshow creator.  It also has the Lightning digital notebook, the Mail Merge Expert and the eBook publisher. The all-new Mail Merge expert has been de-clogged of cramped menus, and it now has a clean-looking interface that simplifies the selection of addresses.  WordPerfect can directly convert and export to the ePub format, and even includes tools that enable users to create images, front matter and chapters.
Some of their other features are the AfterShot photo-editing software, PDF import and PDF forms creation tool, and Metadata Removal.
The AfterShot 2 software allows the user to easily edit photos and images, and my favorite thing about this is it fixes exposures and lighting of photos.   With its PDF import tool, it could easily open PDF files directly and be able to use texts and graphics. The new PDF form feature tool enables the users to create forms that are fillable and be able to send them to other people and let them fill these forms.  There are cool form controls that could be used to edit such as check boxes and text fields. The Metadata removal option allows sensitive office information to be removed or to be hidden from common files.
Users have notices that this new WordPerfect Office X8 Standard version opens and saves Microsoft Office documents smoothly.
There are still some things that are lacking in this WordPerfect version, such as a live word count instead of a status bar field, but its positive features more than make up for its negative feedback.
This full office suite is reasonably priced, and perfect for standard office users. Loyal Corel WordPerfect users are very happy with this new version, while new users will find it a delightfully refreshing and more useful word processing tool than others in the market.
---
Exploring WordPerfect Office X5 Standard
WordPerfect Office X5 Standard is one of the few PC applications that provide an alternative option for users.  WordPerfect Office X5 Standard provides a predictable and a well-adjusted control over appearances and formats of documents that cannot be achieved by Microsoft Office.
WordPerfect Office X5 Standard still offers three of its applications which are WordPerfect X5 for creation of documents, Quattro Pro X5 for its creation and maintenance of spreadsheets and Presentation X5 for the creation of presentation slides. There are also add-on features included in the office suite. These are WordPerfect Lighting which is similar to OneNote, Nuance PaperPort SE 12 which is used to scan and manage documents, Thunderbird which is a free email client of Mozilla.
One of the features loved by government and legal offices is the redaction feature. This feature would blanked-out sensitive data permanently. Also, WordPerfect lets its users do data import into the WordPerfect table through a wizard-style interface.
WordPerfect Office X5 Standard Edition provides clear and easy to manage office suite. The format of which is compatible with Office 2007 formats. It can also create and edit PDF files. It also supports Sharepoint platform and Web data import. This provides version controls for the documents that will be downloaded r uploaded in Sharepoint. However, there are still some features that WordPerfect Office X5 Standard cannot surpass Microsoft Office. One of this is that the user still cannot integrate documents with mail clients.
In the whole, WordPerfect Office X5 Standard is one of the best upgrades seen in the market. WordPerfect has been used by legal offices and government offices for years and they are not veering away to join the other office suite. Most of the new and enhanced features offered by WordPerfect Office X5 Standard are the features that are needed by its users.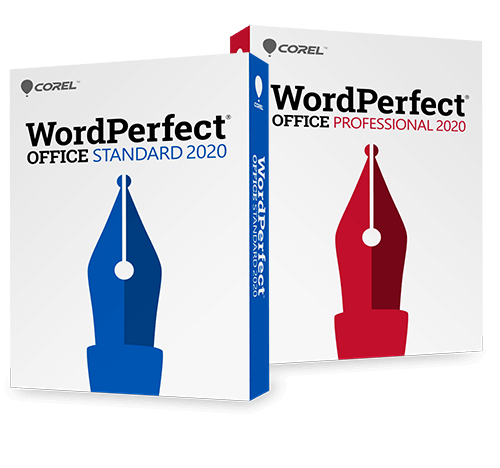 10% coupon code- Corel WordPerfect Office Standard 2020